In the 30 years of the existence of the group Nueva Manteca initiated many special projects: Porgy and Bess, Monktuno suite (music of Th. Monk), West Side Story, Congo Square (music of New Orleans), Tribute to Woody Shaw, Afro Cuban Sanctus and Motown Mambo, Tango con clave, Requiem par el mundo and in 2012/2013 Chicano Rock. The new project for the coming period of Nueva manteca is called CRIME!
ART
ART is a twofold tribute. Art Blakey and The Jazz Messengers was a groundbreaking phenomenon.
With much love and a lot respect for Blakey's incredible musical legacy, we added some 'rice and beans' to it… 
We hope you enjoy our guaracha, songo, cha cha, bomba & much more! 

Just like Blakey, our dear friend and mentor, the late Jan Laurens Hartong gave his younger band members a lot of musical space to develop their art.
Spiritual father of Nueva Manteca, he was not only its pianist, bandleader, composer, arranger and promoter for many years, but he also constantly came up with new ideas and concepts for the band. Being a classically trained pianist, he was always totally au courant about the latest in jazz, Latin and music in general. 

All his passion and knowledge was constantly injected into his creation Nueva Manteca. We are deeply grateful to him for sharing his art with us in his very own, unique way.  
We love you and we will never forget you – Thanks Jan!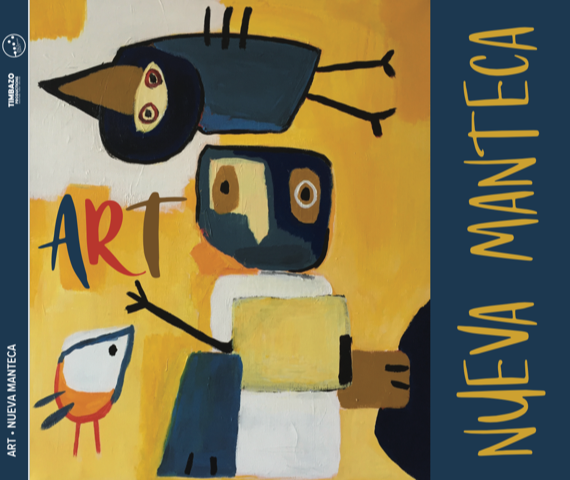 CRIME!
Nueva Manteca has the reputation to surprise the audience with refreshing musical starting points. This new project is called 'CRIME'. Afro Cuban music with arrangements of theme's from famous crime and gangstermusic. Can you imagine the theme of the Godfather in a Cuban rumba Guaguancó, It will be music that you immediately recognize but have never heard so. A perfect combination of recognition and surprise
CHICANO ROCK
Chicano Rock is a tribute to the Latin Rock of the 1970's and especially a tribute to Carlos Santana, one of its great pioneers and sources of inspiration. In this project Nueva Manteca combines Afro-Cuban rhythms with Rock music. Chicano Rock approaches Latin Rock from the seventies from an Afro Cuban point of view.
TANGO CON CLAVE
Tango, the musical soul of Argentina and Clave, the beating heart of the Cuban music.It all started in the second half of the 19th century, when the Cuban habanera-rhythm conquered the world (think for example about the Opera 'Carmen' by Bizet). The habanera-dance became a craze in Buenos Aires and influenced the Argentinean tango and milonga. In the spotlight of this 'Tango con Clave'project is the music of Tango innovator Astor Piazzolla. Nueva Manteca projects his music from both Argentinean and Cuban perspective.
REQUIEM PARA EL MUNDO
Requiem Para El Mundo contains ten parts. A few are original medieval Gregorian hymns which are rhythmic and harmonic 'translated' into the latin jazz and salsa idiom. A great example of this are the 3 variations on the old Dies Irae-hymn. Apart from the common liturgical Mass parts, the Requiem Para El Mundo contains also two songs from the Afro-Cuban religious traditions including a song for the Eggun, de spirit of the deceased.